Today i wanted to write a review on L'oreal True Match Foundation. I tried this product from the high review TheMakeupChair gave it on Youtube.
The formula was much different to what i was used to- but it seemed to go flawlessly on the skin.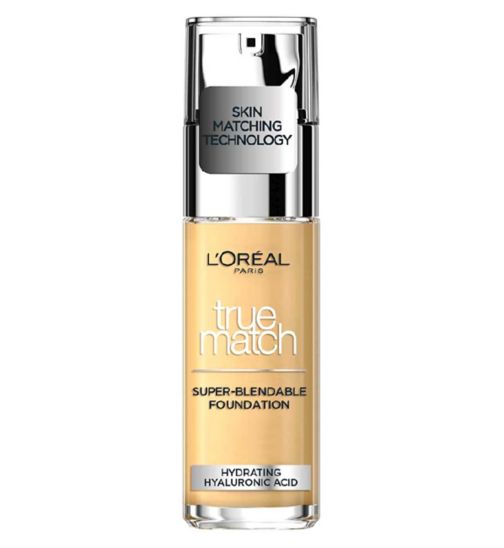 Boots claims that '

True match, super blendable foundation.
The new formula contains 3 new shade enhancers for shade matching precision.
Skin perfecting pigments and the ultra gliding creamy texture give a homogeneous finish.
Even better colour matching, and more luminous and radiant skin than before.
Even longer wear and better comfort.
All you see is your skin at it's best.'
I would totally agree with all of these. The array of colours seem amazing and perfect for all skin tones.
I would say its a medium coverage and can build up to full coverage. It feels so light weight on your skin- you barely know you have a full face of foundation on. Its amazing.
Please comment your favourite foundation and follow.