I wanted to write a review of L'oreal Infallible foundation, i briefly mentioned it in my top 3 full coverage foundations. But i wanted to write a review in more detail.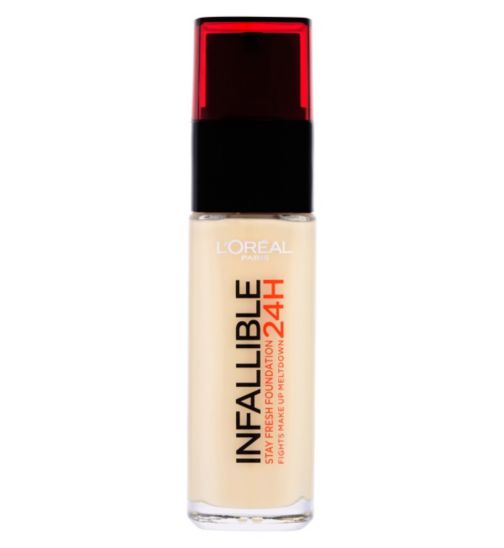 L'oreal Infallible is high coverage longwear foundation that hides the appearance of fatigue and blemishes.
W
ith a Hydrating Hyaluron Comlex the 24H non-stop formula is touch-proof and stays fresh for lasting comfort. The foundations feels nice on the skin, helps contract any redness or any discolourations on the face.
It create a light matte with a slight glow so it looks natural.
The foundation is good for the price as its only £9.99. The packaging is also quite nice
and
compact. With the clear, square bottle which is great as it shows how much product is left.It has a black bit then pump enclosed by a red lid.
Please comment and follow.